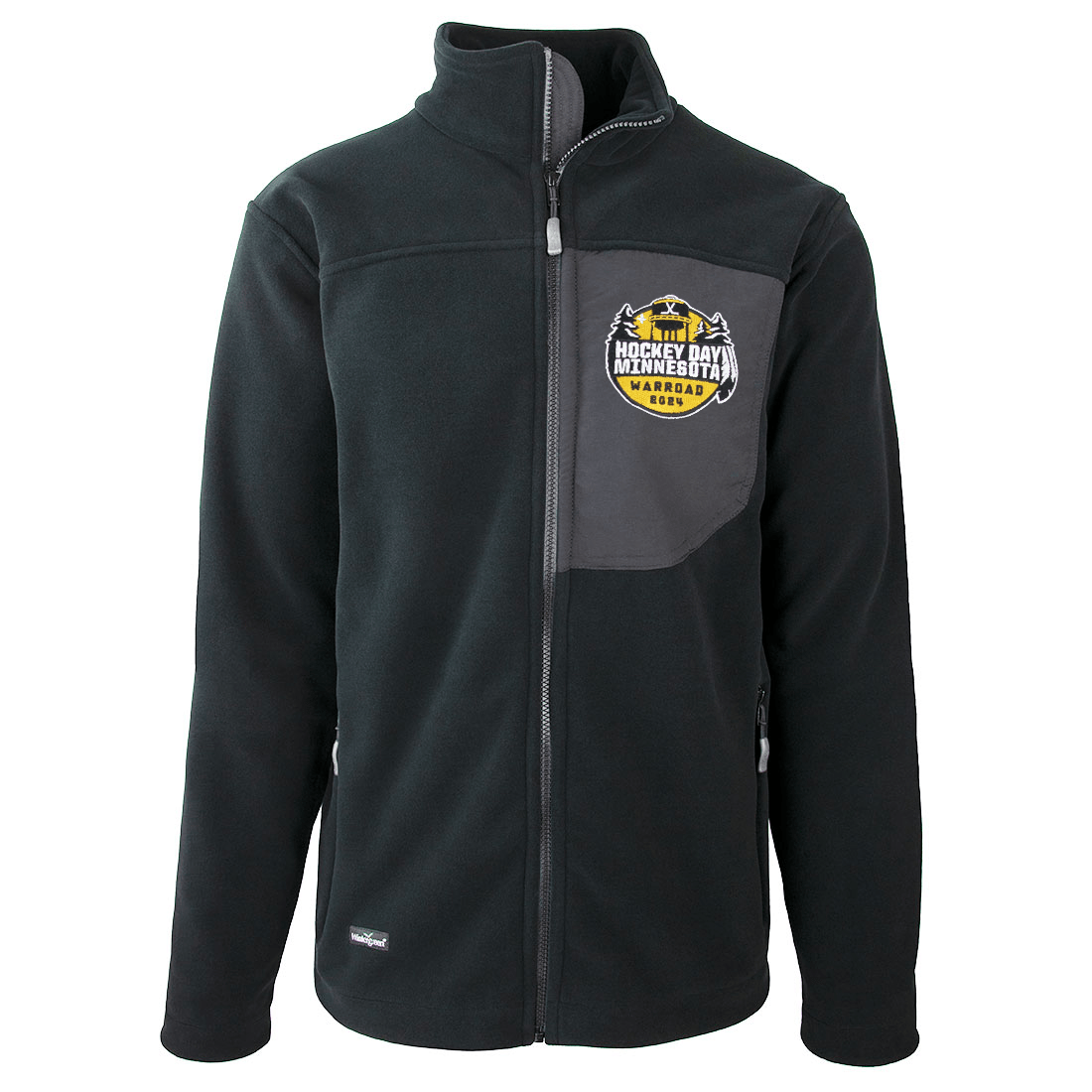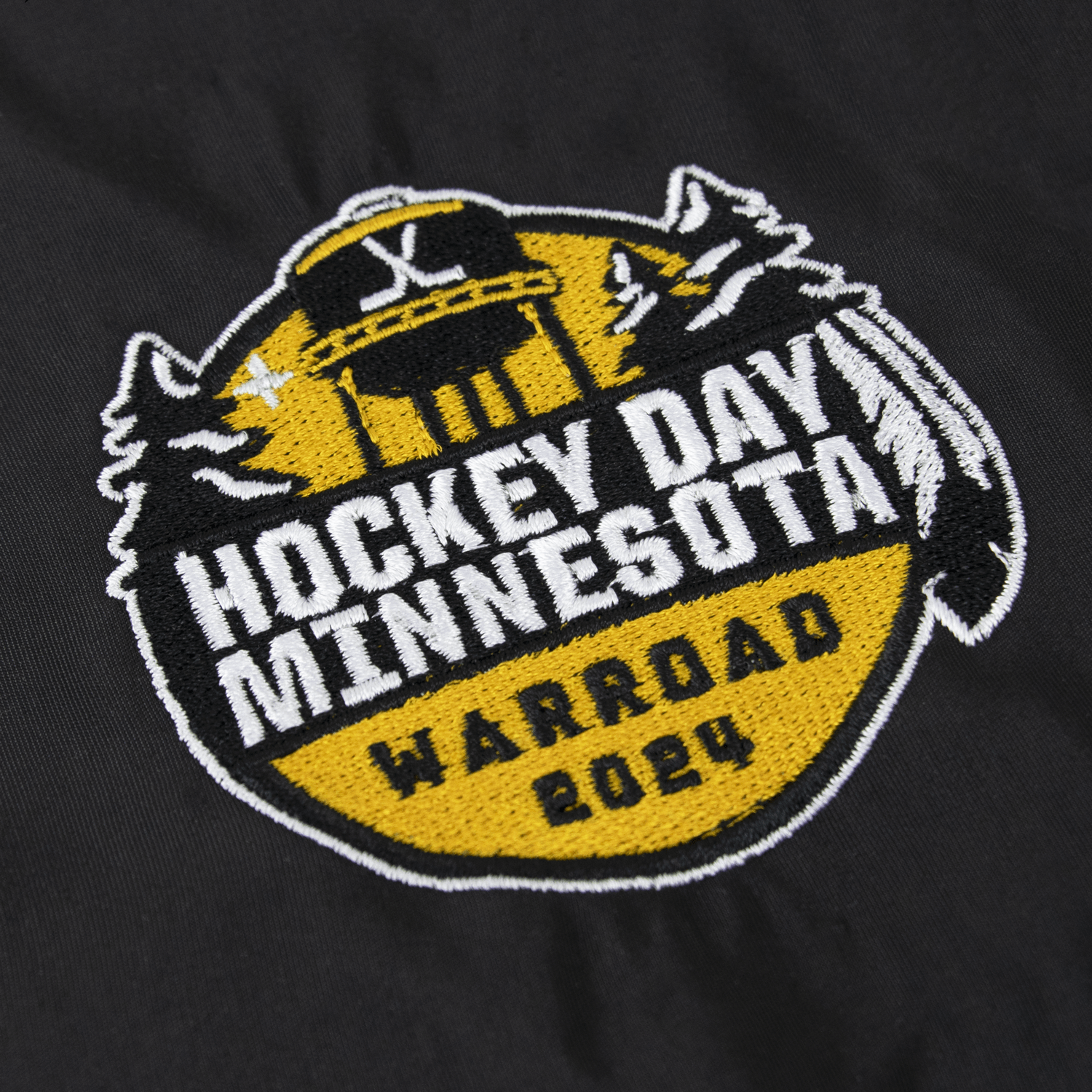 Polar Fleece Jacket (Men's) - Hockey Day MN Collection
Wintergreen Size Charts - Men's Jackets
Men's Jackets
Shearling & Polar Fleece Jacket
Finished Garment Measurement - In Inches
| | | | | | | |
| --- | --- | --- | --- | --- | --- | --- |
| Size | Sleeve | Shoulder | Chest | Waist | Hip | Length |
| S | 22" | 31" | 42.5" | 40" | 40" | 26" |
| M | 22.5" | 31.5" | 45" | 44" | 42" | 27.5" |
| L | 23" | 33" | 48" | 46" | 45" | 28" |
| XL | 24" | 34" | 50" | 48" | 47" | 28" |
| XXL | 24.5" | 34.5" | 55" | 54" | 54" | 30" |
Finished Garment Measurement - In Centimeters
| | | | | | | |
| --- | --- | --- | --- | --- | --- | --- |
| Size | Sleeve | Shoulder | Chest | Waist | Hip | Length |
| S | 55.8 | 78.7 | 107.9 | 101.6 | 101.6 | 66 |
| M | 57.1 | 80 | 114.3 | 111.7 | 106.6 | 69.8 |
| L | 58.4 | 83.8 | 121.9 | 116.8 | 114.3 | 71.1 |
| XL | 60.6 | 86.3 | 127 | 121.9 | 119.3 | 71.1 |
| XXL | 62.2 | 87.6 | 139.7 | 137.1 | 137.1 | 76.2 |
Because we make all of our garments by hand, please allow a 1/2" sizing difference for production error.
Wintergreen Fit Page
Loose Fit

Oversized for 2-3 layers underneath

Regular Fit

Looser fit to allow for 1-2 layers underneath

Semi-slim Fit

Contoured to body but allows for layering underneath

Slim Fit

Fits contour of body similar to a base layer
All of our garments have a "tailored" cut; slightly tapered to fit body shape and keep a well fitting look throughout. The amount of contour is more gradual for looser fitting items. For our Women's style, this means more room in the bust & hips and a slightly tapered waist. For our Men's style, this means more room in the shoulders and a slightly tapered waist/hips area.
Wintergreen Size Chart - How To Measure
Explore the Polar Fleece Jacket (Men's) - Hockey Day MN Collection Features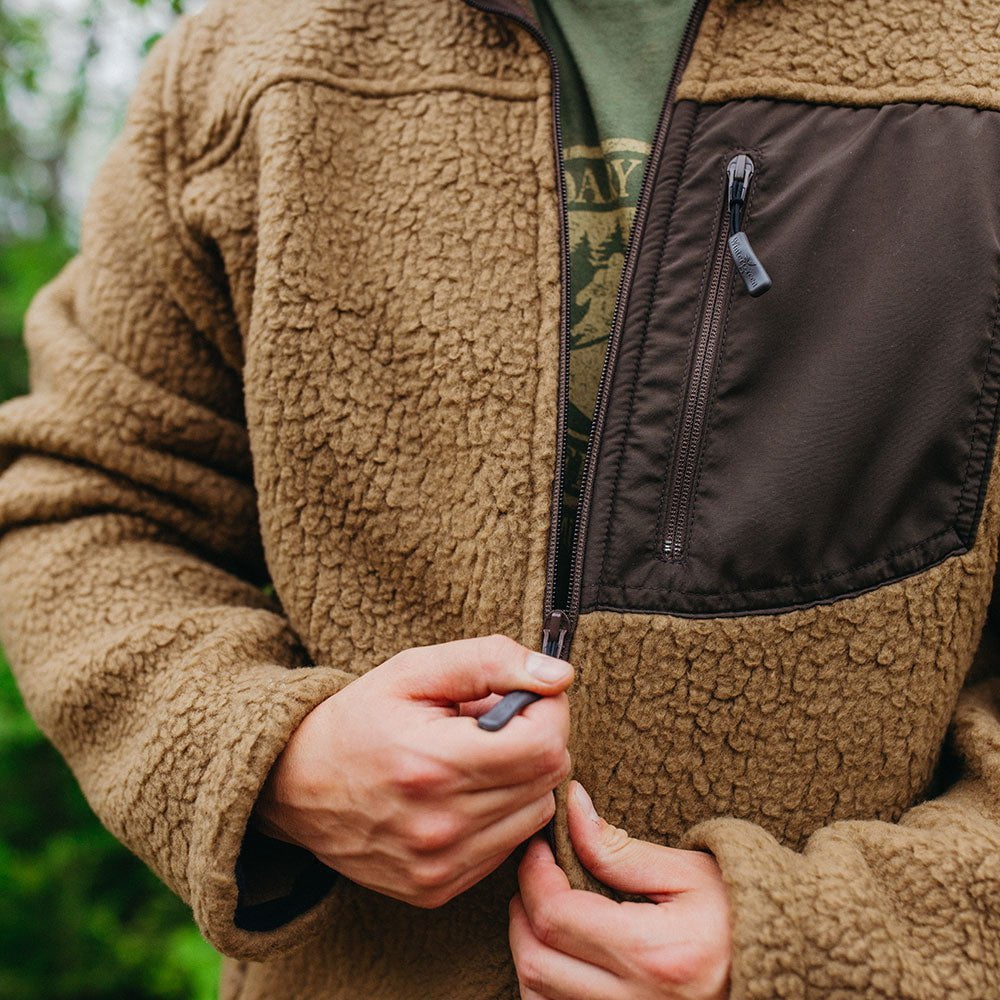 Full Zip
Full zip design offers easier adding and removal of layers and versatility for changing with the weather throughout the day.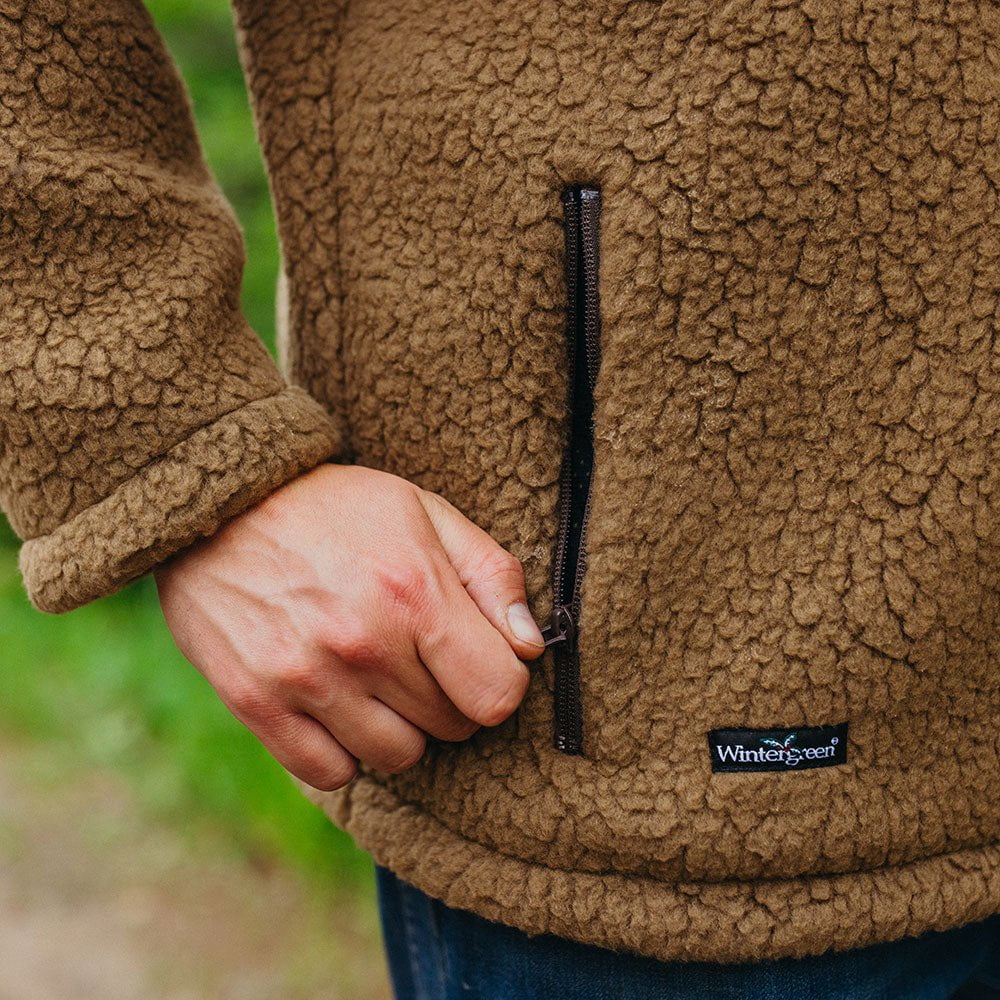 Two zippered front pockets
Two zippered mesh pockets allow for functional storage without bulk.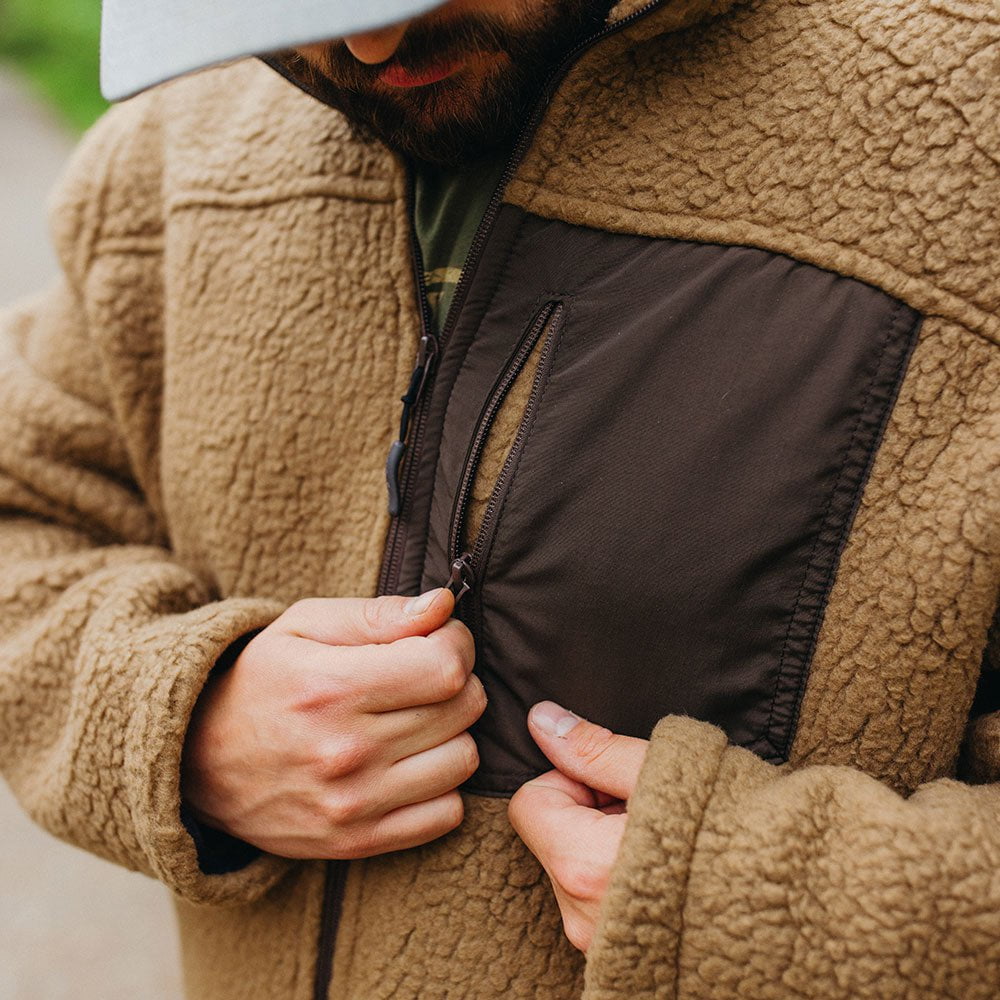 Supplex® nylon zippered chest pocket
This zippered patch-style pocket includes an outer layer of nylon to protect and hold your valuables with a touch of color.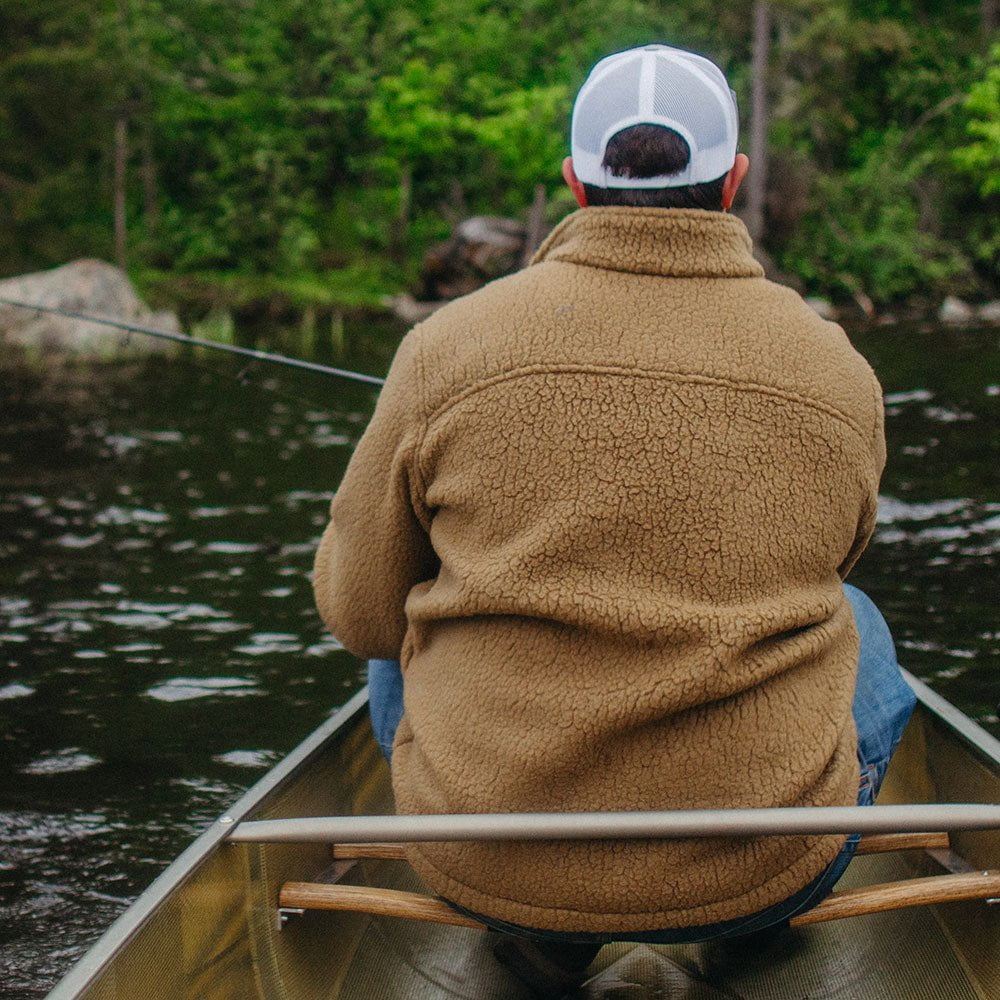 Seamless shoulders
Seams are kept off of shoulders to maximize comfort.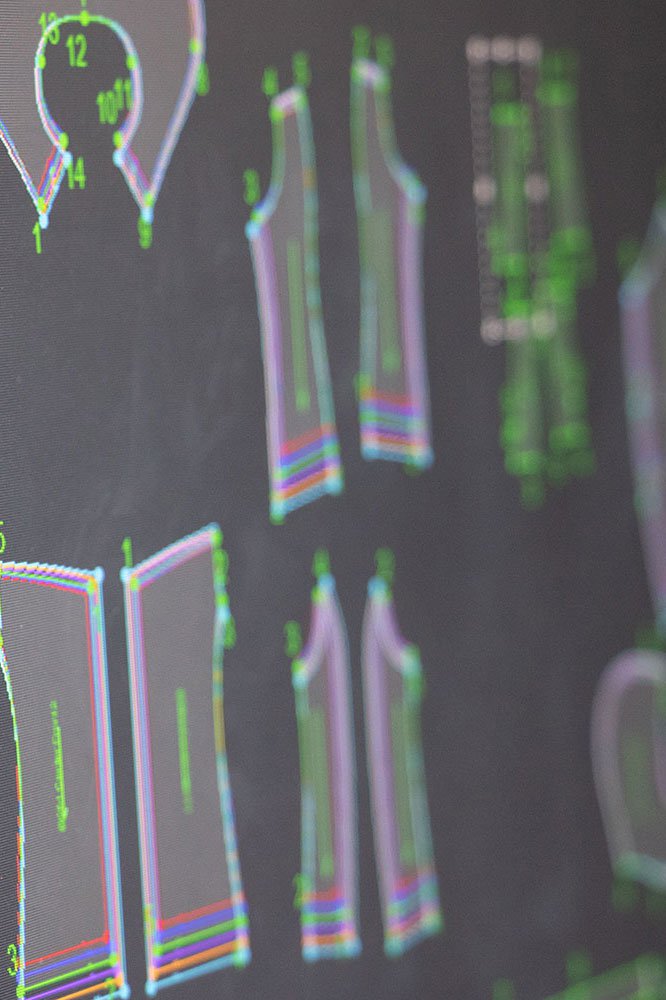 Quality Design
We know what works. We began in 1985 by designing gear for our first expedition to the North Pole. Since then, we've explored just about every cold place on the planet, from Greenland to the Russian Arctic – all with our own gear. Serious field-testing.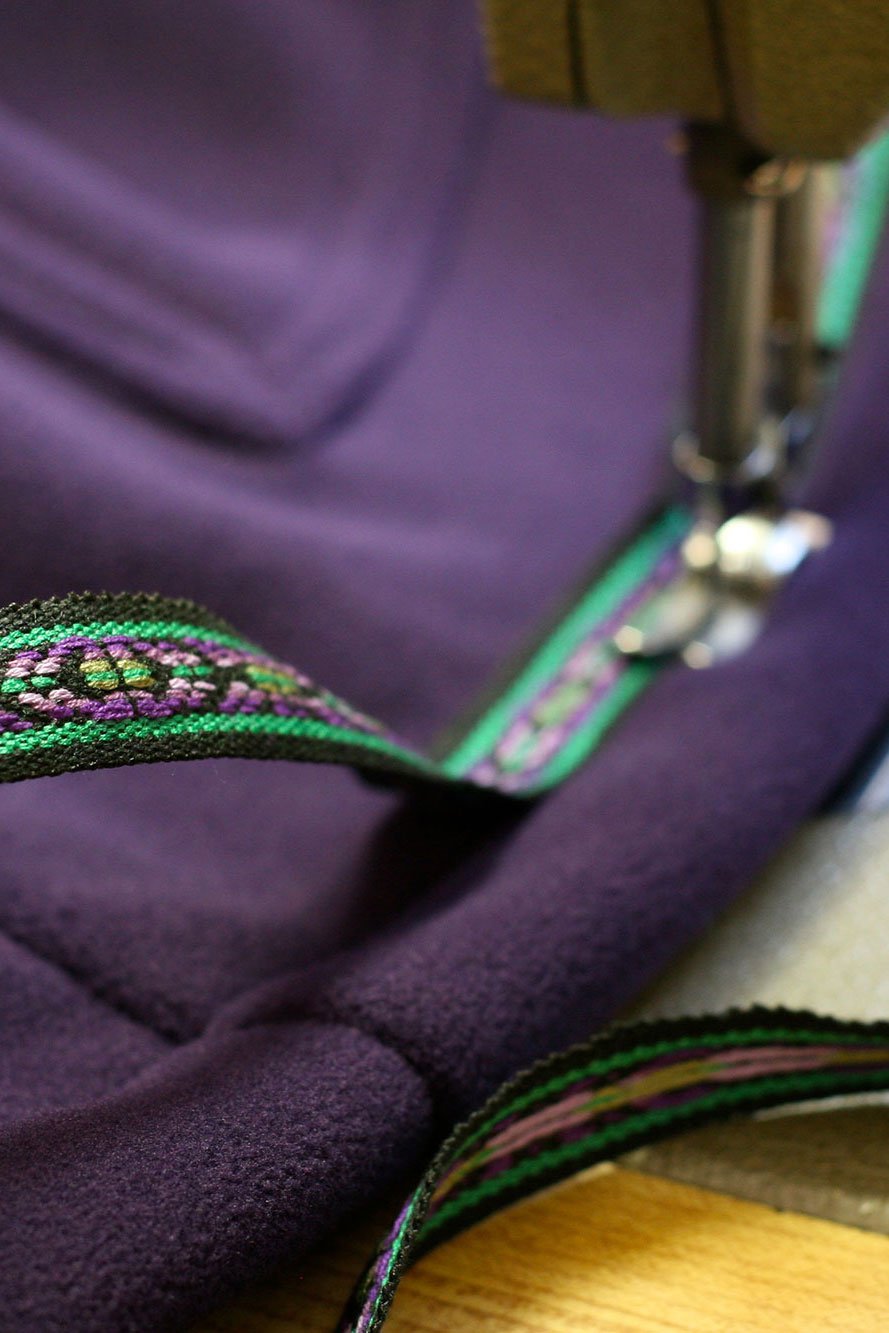 Quality Construction
We make it ourselves, we sell it ourselves. Nothing is made overseas or sold to other retailers. Rolls of fabric come in the back of our shop and finished garments go out the front. We monitor quality every step of the way.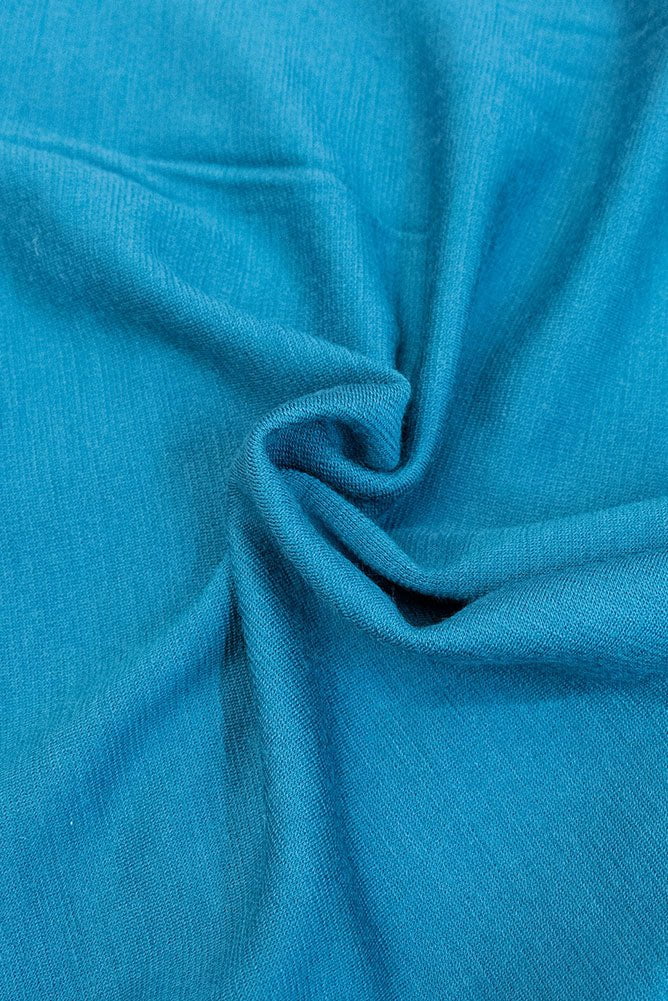 Quality Materials
We make our clothing with the best quality materials available. As a result of our thorough testing, we use only top-of-the-line fabrics that perform as expected. Wintergreen Northern Wear is built to last a lifetime by American craftspeople earning livable wages.
Customer Reviews
04/03/2022
Anonymous

United States
Excellent fleece
Finding quality products made in the USA is very challenging. Purchased as a gift and couldn't be more pleased. Well made and nicely fitted. Warm but lightweight and breathable. Convenient pocket placement. Customer service was also excellent! Will absolutely purchase from this company again!
11/06/2021
Dale R.

United States
Something Special
This jacket is truly something special. Other brands of this same type of jacket has rough interiors that frankly aren't that comfortable. This jacket is like wrapping a fleece blanket around you. As usual Wintergreen delivers . Fit is spot on. Just really great.